When Stina Bee first started, our own marketing budgets were nada, zip, zero. We were committed to do a great job for every new customer that came to us, in hopes that they would refer someone else.  That was the only marketing we could afford.  Today, referrals make up 95% of our client base! That commitment has not and will not change. The "Bee Team" has a main goal with all the work they do each day,  "We aim to delight our customer's customers"!
As Stina Bee grows and expands, we're looking for a few good bees to join our hive and take up this same philosophy.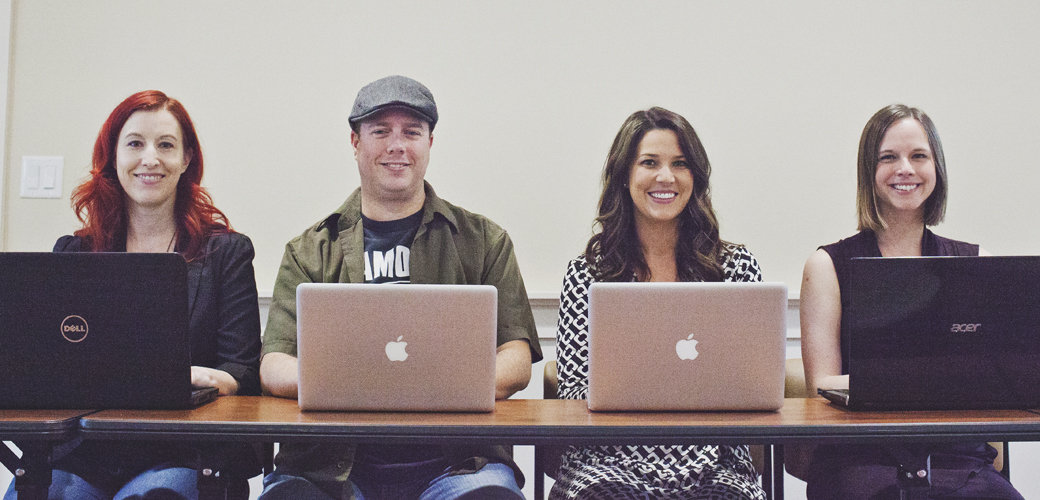 "Bee Team" Requirements:
Must Love Social & Digital Marketing,

Must Still Have Respect for "Tried & True" Marketing Techniques.

Be Disciplined and Enjoy a Remote Working Atmosphere.

Bee a good communicator.

Must love Cats (Just Kidding….but it does help during our signature "Cat Dance Breaks" during team meetings).

Seeking Applicants For:
Content Curators
We are searching for freelance content creators and curators to produce highly engaging and sharable content for our clients in a wide-variety of industries.
To write and create content for Stina Bee, you must have a love and passion social media, creativity, innovation, and the web. Exceptional writing skills are expected, plus the ability to deliver on deadline. You will be expected to stay up-to-date on current trends and changes in social media algorithms that impact reach.
Responsibilities
• Write, edit, produce, and publish, highly sharable content
• Source and or produce high quality still images, and video
• Create headlines and social titles for video and content to engage people and drive traffic
• Create innovative content
Requirements
• An in-depth understanding of the social web, digital media, and viral content
• Coursework or experience in writing, photography, design and/or digital media
• A rich understanding of social media, established social presence (preferred)
• An awareness for what communities on the internet want to read/share
• An eye for high quality and inspirational visual aesthetics
• Ability to copyedit, proofread and fact check
• Beginner photo editing skills (photoshop, canvas, pixlr, etc.)
Marketing Interns
Since we're a remote organization, there won't be many trips to the coffee shop.  But, there will be a lot of social research, content gathering, data entry, tweet crafting, trend spotting, and more. If you are interested in gaining experience in a growing marketing firm, especially in the area of professional social media management, Stina Bee might be a great opportunity for your summer break
Additional experience can be given in marketing, copywriting, graphic design, website management, email marketing, and more.
Proofreader/Copy Editor Requirements
As a freelance proofreader/copy editor, you will be sent periodic content to edit and proofread for ads, press releases, blog posts, social content, etc.
Responsibilities
Compare copy documents to artwork to guarantee consistency
Prioritize projects against a schedule
Responsible for tracking, distributing and completing projects on a deadline
Requirements
A minimum of 1 year of professional proofreading or editorial experience
Fluid command of English language and grammar
Project management experience and familiarity with Google Drive and other shared programs for team collaboration
Excellent attention to detail and dedication to accuracy
Proven time/project management abilities
We are seeking a savvy wordsmith to join our blogging team. Candidates must have a knack and love for writing, a comprehensive understanding of the industry, and experience in blogging to achieve business goals. The blogger will be expected to sustain and develop the company's voice across all blog content.
Responsibilities:
Writing various types of articles on a wide range of topics for our clients' blogs.
Providing feedback to other contributors, and editing other writers' content.
Optimizing content for search engines and lead generation.
Contributing to long-form content projects such as ebooks.
Conducting analytical projects to improve blog strategies/tactics.
Requirements:
A passion for researching learning about new topics.
Exceptional writing and editing skills, as well as the ability to adopt the style, tone, and voice of our business' various types of content.
An analytical mind and interest in using data to optimize/scale blog marketing strategies and tactics.
Excellent organizational skills to work independently and manage projects with many moving parts.
2-3 years of marketing or writing experience
INTERESTED? CLICK HERE CONNECT WITH US TODAY FOR MORE INFORMATION ON HOW TO APPLY.